Current BRS President
Staff member
Moderator
Officer
BRS Member
Screen Name -
@BiGGiePauls33
Current BRS Position -
President
Real Name -
Paul
Why I chose my screen name
-
Years ago a friend and roommate gave me this name and it has since stuck. Probably has something to do with my 6'5" big guy stature.
Current Tank Specs
-
100 Gallon Cadlights Artisan II 48x24x20 Display Tank, 80 Gallon Deep Blue Frag/Xtra Water Volume. Both connected by a Trigger Systems 34 Gallon Sump, Reef Octopus Elite 200 skimmer, GHL Profilux P4 controller, GHL Doser, Geo CaRx, Carbon Doser, Kamoer Fx-stp Doser for CaRx, 48" 8 bulb ATI Sunpower and 48" Reef Brite XHO
Link to Build Thread -
http://bostonreefers.org/forums/index.php?threads/biggies-build.169888/
Area of Strength in the hobby -
Helping with the day to day operations of this club and website. Always try to remain teachable. Hopefully, growing epic SPS in the future.
Years in the hobby -
Joined this club way back in 2004 under a different screen name as I was just starting off in saltwater. Had freshwater tanks as a kid years prior.
Favorite Hobby Outside of Reef keeping -
Probably playing video games, I'm a sucker for grinding GTA V and Battlefield 2042 currently.
Current Tank Photo -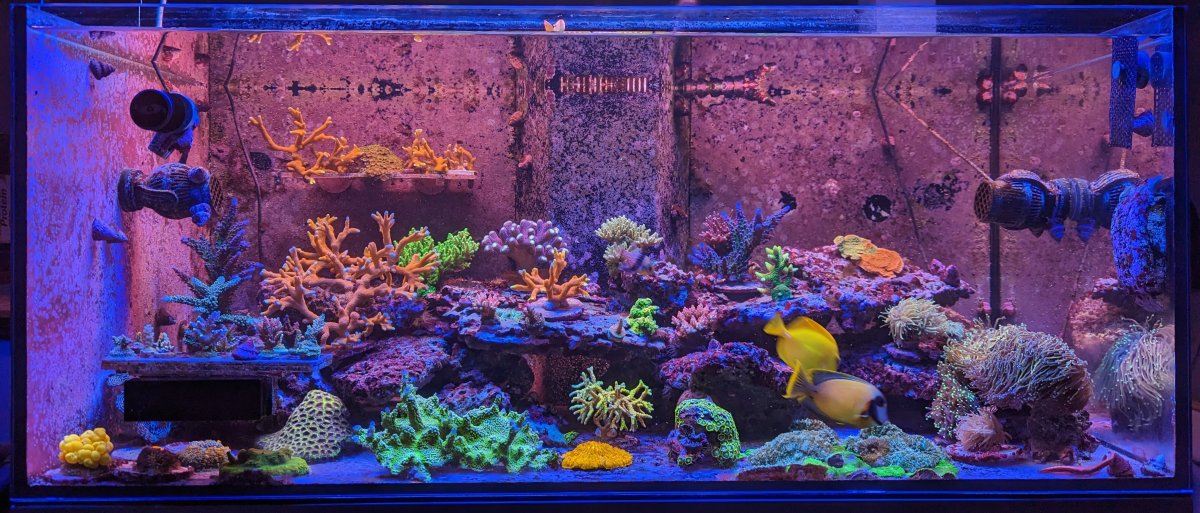 Last edited: